Lighten Up for the New Year
One of the most popular New Year resolutions for decades has been to reduce stress in our lives. Whether it's picking up a new yoga class, exercise or meditation, attempting to reduce stress has become a national pastime.
Crafting is also a great stress-buster and here is a modern version of a candle box that you can make and enjoy relaxing in a hot bubble bath or during mindful meditation. When not in use, the candle can be protected with a custom candle box that doubles as a great accent piece for any room of the home. A perfect match of retro and now.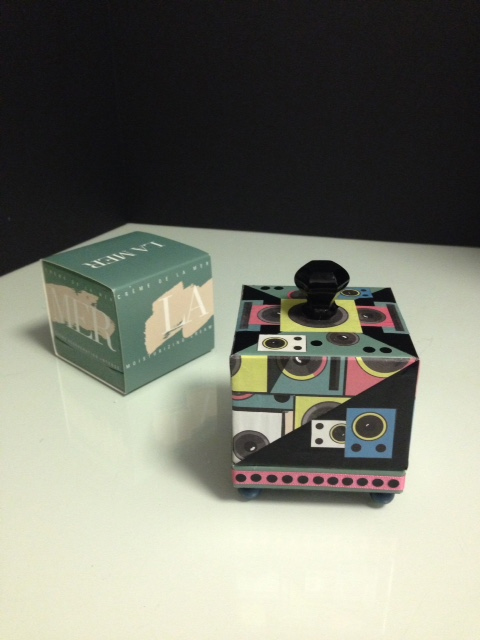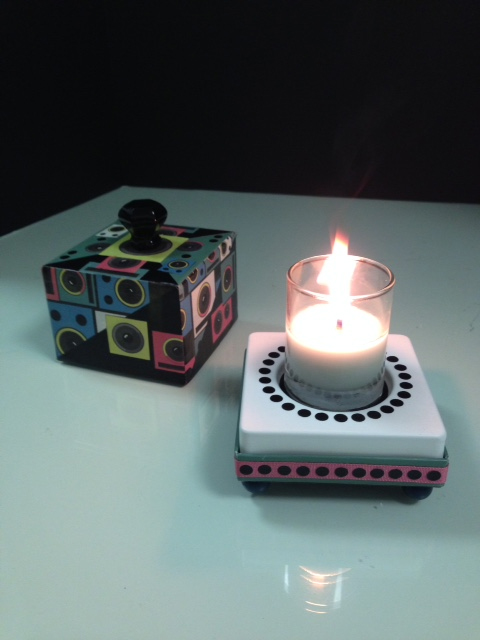 MOD BOX/CANDLE BOX

Materials Needed:
A sturdy perfume or cosmetic box with detached lid
Patterned and solid paper
4 wood beads
4 nail heads
Knob
White glue
Glue gun
1/4″ ribbon
Hole punch
Votive glass candle holder with candle
Scissor, ruler, pencil
Here 's How:
Cut patterned paper to cover top and four sides of box
Measure paper carefully
Cut solid color paper into right angles and glue to four sides and top
Poke a hole into middle of top of box, screw in knob
Glue solid color paper to bottom of box
Poke holes at four corners of bottom
Put glue on nail and pull through bead opening and into box
Glue 1/4″ ribbon to base of box
Using hole punch, punch out dots and glue to ribbon
Glue punch out dots to bottom of box interior