Vestibule Vision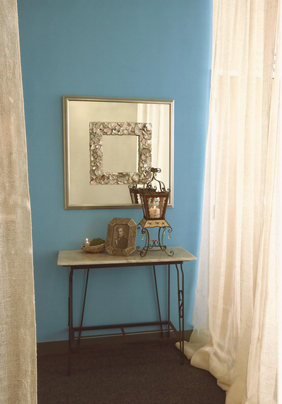 This small vestibule highlights the recyclized abalone shell mirror hanging over a found wrought iron table base with a scrap of marble for a top.
The tabletop is enhanced by a Tracy Porter lantern given to the Goddess of Garbage and a silverplated mother of pearl frame purchased at Goodwill for just pennies.
The one abalone shell is being used as a candleholder with a succulent rooted in sand.
Created as a fundraiser for The Mid-Peninsula Boys & Girls Show titled "Gatherings."
Save
Save