Traditional Treasures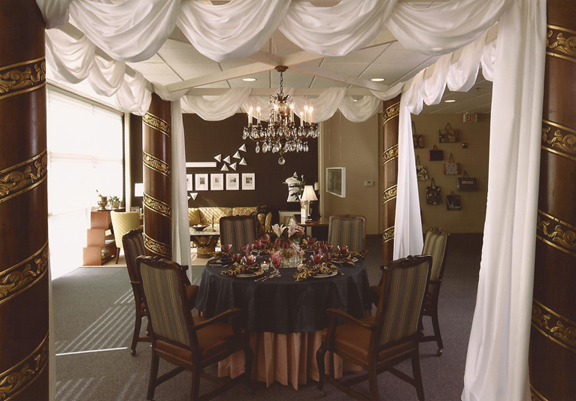 This 54-inch diameter plywood table is draped with a rose color cloth and teal overlay, with coordinating napkins and rings, all designed by the Goddess of Garbage.
The six arm chairs were gifted and added around the table. The centerpiece is various sizes of water bottles tied together with wire and beads sitting on a round mirror.
There are four vintage hand-carved walnut goldleaf columns that encircle the complete setting. The columns were from an old theatre that was torn down. The swags and draperies soften this area and the French chandelier brings accent lighting to the vignette.
Created as a fundraiser for The Mid-Peninsula Boys & Girls Show titled "Gatherings."