The Goddess at Work
I have moved everything in to my studio and it's shaping up to be a comfortable place to think and work… the heart and soul of my recycled projects from inception to design to completion. This photo is of the actual work space and there are two other rooms next door where I store all of my "garbage."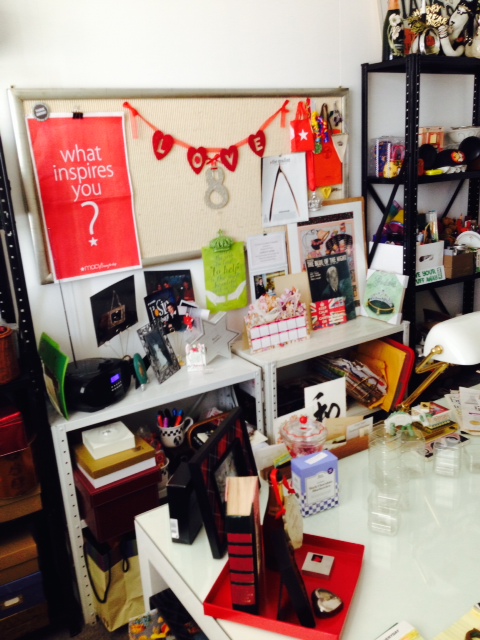 I have saved some of my recyclable stuff more than 20 years for that special moment when an idea transforms into a creative, functional home accessory, a dazzling decoration or a holiday gift made from my spontaneous finds from a dumpster, scavenger company or yard sale.
People often wonder why I hang on to my stuff until they see it used in a gift for them or as a new project on the Web site.
Stay posted for more news on the San Francisco Scavenger Company grand opening and some interesting new projects that will be on the blog and  Facebook.  You can follow me on Facebook.
Save