No Fly Zone Paper Weight
A personalized paper weight designed
to keep those random papers in place.
Even in our mostly paperless environments in the office or at home, we all have bills to be paid scattered about, a challenge keeping a favorite recipe flat and easy to read, magazine or newspaper clippings that you are collecting to read at a later date, even printed e-mails or important papers you keep by your computer (passwords?). No worries, these important papers are now in the No Fly Zone.
These weighted gems can be designed and personalized with a name and theme for yourself or a friend. A perfect way to keep your papers organized and in place.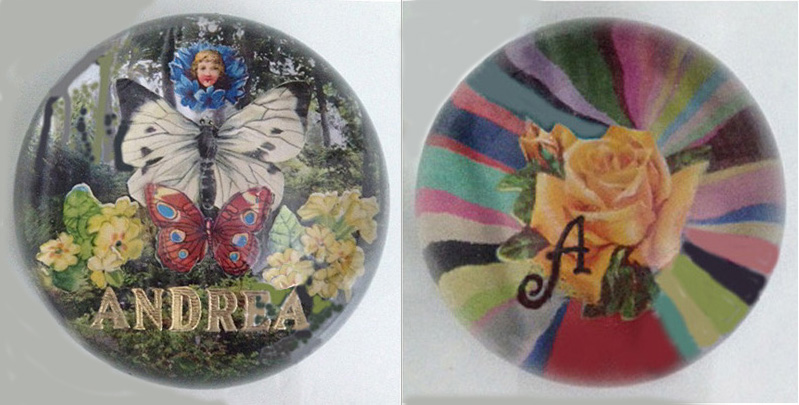 Materials Needed:
Magnifying domes
Magazine cutouts
Vintage paper reproductions
Letters
White glue
Glue stick
Sharp scissors
Felt
Here's How:
Cut a background scene to fit the size of magnifying dome. Cut out vintage paper reproduction of flowers,
butterflies, leaves, birds, people, etc… Arrange the design on the background.
Glue in place, including letters. Glue background to bottom of dome.
Cut felt to size of dome and glue into place at bottom of dome for a finished look.