"Eye Catching" Mirror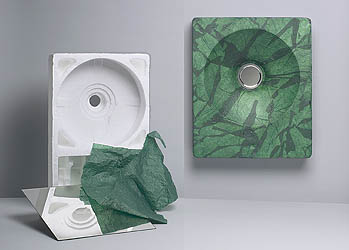 Look into the "eye of the mirror" to catch a glimpse of reflecting sunlight or the rainbow reflection of a crystal from the pinhole concentric circular mirror.
Materials Needed:
Styrofoam with a center circular design
Green tissue paper
White glue
A 2 inch and a 3 inch round mirror
Silicone glue
Brush
Here's how:
Tear tissue paper into pieces, apply with brush and water-down glue to cover styrofoam completely.
Tear tissue into long strips and apply over existing tissue to create a design.
Glue the 3-inch mirror first and then glue the 2 inch mirror on top.
Save
Save