Doilies on a dress, not on the Table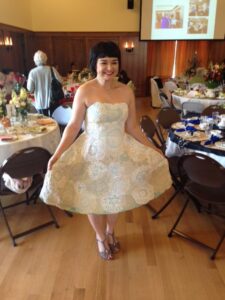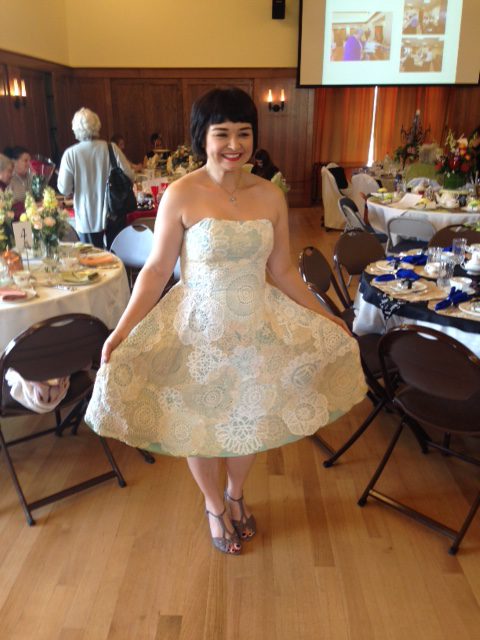 Charlotte, a lovely young lady, modeled this handmade "doily dress" at the Colma Historical Association Tea. Her Mother bought a basic pale green dress at Goodwill. She then hand sewed each doily, one by one, to create this distinctive pattern. What a show stopper!
March is National Craft Month. There are 58 million crafters in the United States alone. This stunning sample of clothing is a perfect example of what can be done to upcycle vintage doilies and an old dress into a fashion statement for today.