Do Not Disturb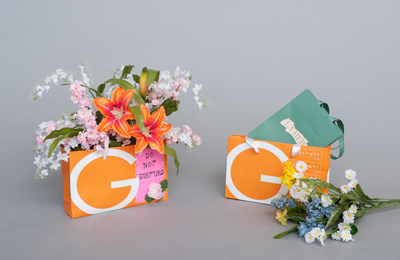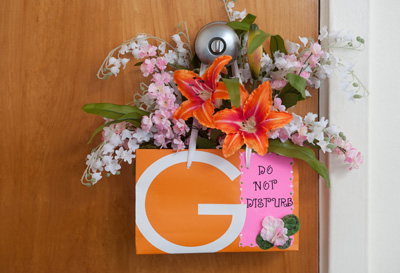 Don't just collect those mini shopping bags to be used again when you need them. Give the bags longevity with a special meaning. Create a decorative Do Not Disturb sign ready to be hung on the guest room doorknob. Your tired visitors will thank you for it.
Materials Needed:
Mini shopping bag
Pieces of broken jewelry (optional)
Artificial flowers
Glue gun
White glue
Sand to weigh down bag
Oasis
Moss
Lightweight color cards (optional)
Color markers and/or Puffy paint (optional)
Self-adhesive letters
Paper edger scissors
Regular scissors
Ribbon
Doilies (optional)
Woodpicks for flowers
Here's how:
Using paper edger scissors, cut out shape of choice from lightweight color card (mine was oblong) press the adhesive letters to say: Do Not Disturb on the color card
Glue color card to bag
Using puffy paint or color markers decorate edge of color card and trim a corner with broken jewelry or artificial flowers
Add sand to bottom of bag to weigh it down
Wedge oasis into bag, laying it on top of sand
Arrange bouquet of flowers
Place moss to cover any oasis showing
Hang on door!