Home
WELCOME TO CAROL TANZI'S
DIY UPCYCLED WORLD
Explore the Blog for new upcycled projects, recycling tips,
and much more. Discover hundreds of upcycled
projects for the home and holidays in the
project archives. Learn more about the
Goddess of Garbage. Have fun and "live green".
Senior Spaces
The thought of moving fifty years of belongings, especially for a senior, and their family members, is overwhelming. Transitioning to independent or assisted living is a big event and not a decision to be made lightly.
Carol Tanzi is a high energy, award-winning interior designer with a thirty year career in interior design. She is determined to make a difference in the experience of transitioning a loved one into the next stage of their lives.
Carol is currently working with clients by offering many different services and can provide you with the assistance that is needed on an individual basis respecting the individual's dignity while handling matters in a professional and caring manner. She can take the burden off of the family giving the senior peace of mind by handling all aspects of this transitionary period to their liking.
Carol's approach makes it as stress free as possible for the senior and their family. She will work closely with all parties by editing furnishings and belongings, and organizing and arranging possessions in the new residence and will be there on moving
day to handle any situation that may arise.
Carol has all of the qualifications to create a home-like setting that will reflect the senior's personal taste and style which will improve the quality of life, enabling emotional, mental, and physical needs to be met
Services:
• Interviewing, consulting and advising with the senior and family to access the situation
• Downsizing, streamlining, organizing and moving
• Taking site dimensions and space planning for furniture placement
• Placing useful pieces and prized possessions in new location
• Arranging accessories and hanging artwork
• Arranging disposal of surplus items
• Recommending movers, packers, handyman
• Overseeing move
Fee is based on services that are requested and will be reviewed in detail prior to commencement of the project.
Testimonials:
"I have had the pleasure of working with Carol Tanzi for over twenty years. During this time she has been instrumental in providing solutions to our interior upgrades, projects, additions, and interior design. Her insight has been most valuable
and her ability to share her knowledge with not only our principals but our residents as well. Our relationship with Carol has been a wonderful experience."
Scott Evans
Executive Director
San Carlos Elms/The Grove
"Carol Tanzi has assisted our communities in Burlingame with design updates including paint colors, carpet, and flooring, drapery, and other design touches to create a classic and warm feel in our senior communities. Her creative insight has brought more vibrancy and charm to the living environment. Her professionalism, experience and follow through has made the process even more enjoyable. When we have a design need we can depend on Carol Tanzi to meet and exceed our expectations."
Wilma Cimino
Founder
Mary Ann Cimino Shinn
Outreach Coordinator
Burlingame Villa/ Mills Estates Villa
"I have worked with Carol on several projects over the years and enjoyed her professional expertise, high energy level and her pleasant, outgoing personality. Carol is able to find creative solutions to difficult situations. She also has an excellent eye for hanging pictures, and displaying art work and collectables. If you are downsizing Carol can work to fit your key pieces into a new environment in an attractive manner. But she also knows the market if you need a key piece to complete your new environment."
Margaret H
San Francisco
"So glad I found you. You're great! Everyone loves the changes. It looks smashing!"
Norma P
Millbrae
"We recently moved into a new apartment to complete our downsizing. Based on the recommendation of a friend, we contacted Carol to help us with rearranging the pictures and clocks we had brought with us, and offer suggestions on arranging the furniture. Carol quickly assessed our situation and provided friendly guidance to complete the task. She was easy to work with, provided excellent direction, and was open to modification as we discussed placement. We wish we had contacted her prior to doing the initial stages of downsizing . Our new home is much more comfortable because of her direction."
J and E
San Francisco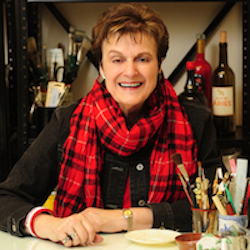 Carol A. Tanzi, ASID
Carol Tanzi, also known as the GODDESS OF GARBAGE, is a high-energy, award-winning interior designer whose very life and work epitomizes her mission statement: "To educate, inform and show the world a new way to approach recycling using upcycling and reuse as a design style for interiors."
With a 25-year interior design background, Tanzi is determined to make a difference in the environment. Her ingenious approach of taking everyday recyclables and turning them into functional design items has become her passion.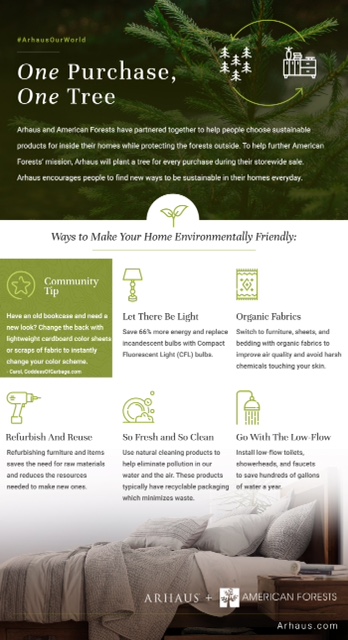 The Arhaus team recently utilized some of my Eco-friendly (recycling) tips for the home for their green living infographic.
read more